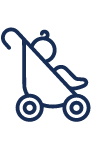 Facilities for children
Room for a parent with a child, special parking spaces close to the entrances, playground, car-pram rental, microwave in the restaurant part.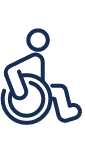 Facilities for the disabled
Parking spaces, adapted toilet for people with disabilities, and the possibility of renting a wheelchair and having a guide dog.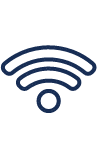 Free Wifi
Access to a free Wifi network and the possibility of using a charger for electronic devices.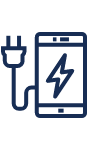 Mobile charging station
In or­der to im­pro­ve the com­fort of cu­sto­mers vi­si­ting our Cen­tre, we ha­ve in­stal­led the sta­tion whe­re char­ging elec­tro­nic de­vi­ces is po­ssi­ble.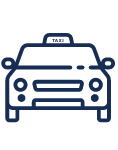 Taxi stop
Clo­se to the ma­in en­tran­ce the­re­'s a ta­xi stop which ma­kes the com­mu­ni­ca­tion with our Cen­tre even easier and mo­re com­for­ta­ble.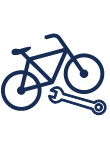 Bike repair station
Are you mo­ving by bi­ke? Fe­el free to vi­sit our cen­tre! In ca­se of any ne­ed, you can use the sel­f-se­rvi­ce bi­ke re­pa­ir sta­tion. The­re are ba­sic to­ols and ac­ces­so­ries, so you co­uld re­pa­ir any mi­nor fa­ilu­res or in­fla­te ty­res ef­for­tles­sly.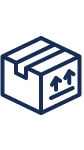 InPost parcel box / Service point
The par­cel box al­lows you to send and re­ce­ive pac­ka­ge in a qu­ick and easy way, 24/7.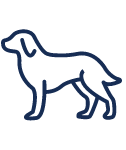 Pet lovers-friendly shopping centre
Pe­ople wal­king by with the­ir cats and dogs can use spe­cial­ly mar­ked pla­ce with a bowl of wa­ter to le­ave the­ir fo­ur-leg­ged friends the­re for a whi­le.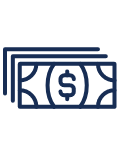 Exchange / ATM / Cash deposit machine / Bank shop
We ha­ve all forms of trans­ac­tions, from mo­ney exchan­ge to mo­ney wi­th­dra­wal and de­po­sit.
SUBSCRIBE
Subscribe to our newsletter and stay up-to-date! See you there!
Be up to date!
We will inform you about the latest events and promotions.